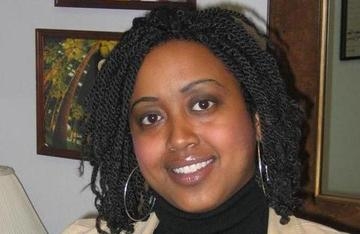 (Tadias Magazine) New York – The presidential campaign of Senator Barack Obama has hired Selam Mulugeta, an Ethiopian American who formerly served as a Congressional Staffer and Special Assistant to Rep. Mike Honda (D-Calif.), founder and Chair of the Congressional Ethiopia and Ethiopian American Caucus.
"I will be a Field Organizer in the Northern Virginia region", Mulugeta told Tadias Magazine. She joined the Obama for America campaign in Virginia.
"This means that I would be doing community organizing at the grassroots level to increase the number of registered voters, and most importantly, to increase voter turn-out in November."
Members of the Democratic support group Ethiopians for Obama (E4O), which is active in Virgina, often say that the November election may be decided by a few thousand votes, and the robust Ethiopian American presence in the state may end up being a deciding factor. Mulugeta agrees.
"In states like Virginia, Ethiopians are in a unique position to swing the vote. If all of us who are eligible to vote do so, then we could potentially win the state. The responsibility is tremendous, but doable. We can accomplish this by investing more time in the campaign and fully extending the reach of our influence", Mulugeta says.
"I am a member of the steering committee for E40. I have always supported the organization, even from its days as a loose discussion group formed in someone's living room. I am so proud of the work that has already been done, and even while I was on the Hill I was quite adamant about engaging its leaders. My role in E4O will be to empower Ethiopians to realize that they can support the Obama campaign by volunteering."