Jebha wrote:When a Pan Africanist came to ask Menelik to be the leader for his group, Menelik told him that's a great idea but you are knocking at the wrong door, for I am not a Negro, I am a Caucasian!!!

Your cheap shot has been cut to size by scientific evidence.
First, you failed to answer the question about which Amharic words were used to describe "Negro" and "Caucasian" in Menelik's speech?
Second, Ethiopia has fathered and mothered who have been labeled "Negro" and "Caucasian" in recent times. I don't know if Nature and Science are above your subscription level, but make sure to get evidences published in them to understand how Ethiopia fathered and mothered both.
Here are some leads to educate yourself:
Genotype, haplotype and copy-number variation in worldwide human populations
Worldwide Human Relationships Inferred from Genome-Wide Patterns of Variation
And here are some samples of the "Caucasian" and "Negro" Ethiopia fathered and mothered.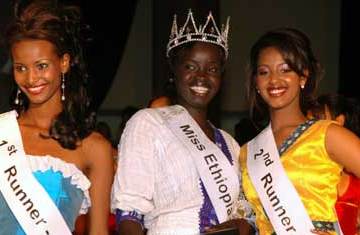 So, if the labeling wasn't clear as it isn't today, it tells more about your confusion than the reality on the ground. You shouldn't feel lost between Ethiopia and Italy.